Friday, June 22, 2007
street art part 2: valparaiso
its a rare wall in valparaiso that isnt covered with stencils, slogans, or murals. the city has the most, and the best street art ive seen including stuff like paper stencils glued onto walls, and even sculpture. generally less political than its quito and santiago equivalents, its like a gallery that has spilled out onto the street. check it out: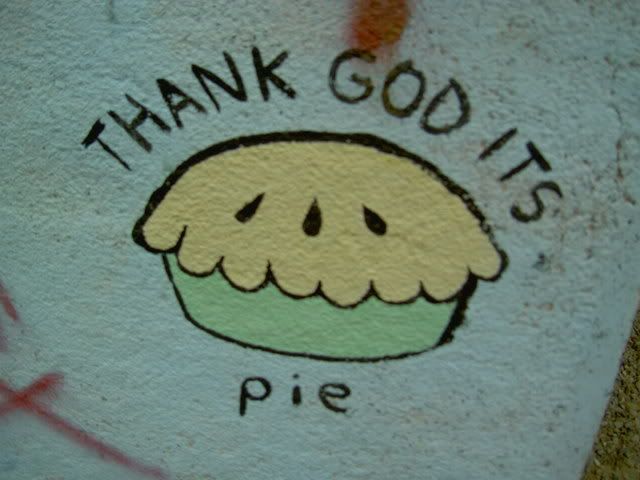 josh, this ones for you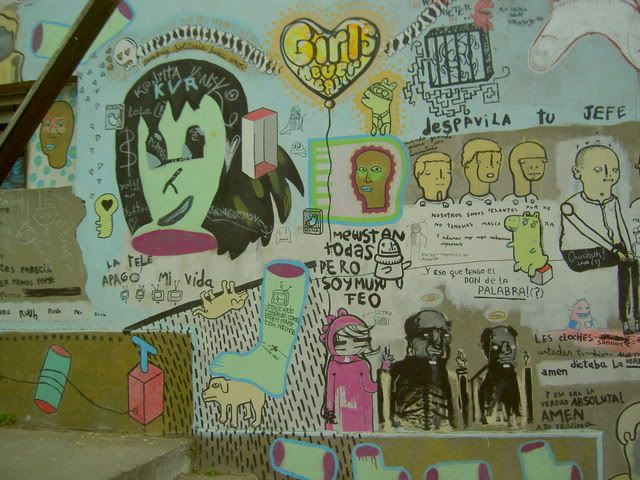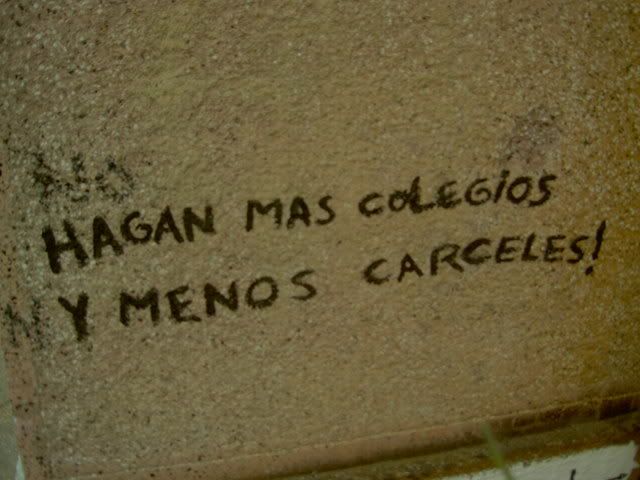 make more schools and less prisons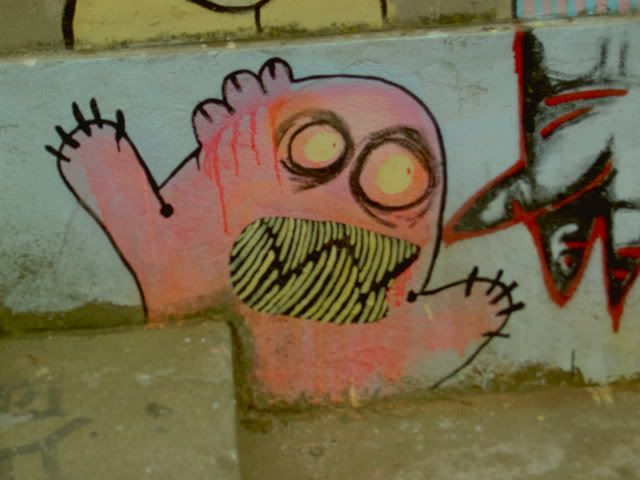 monster!!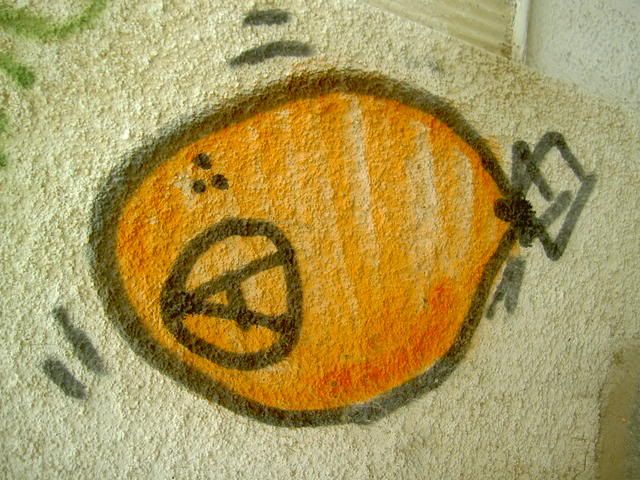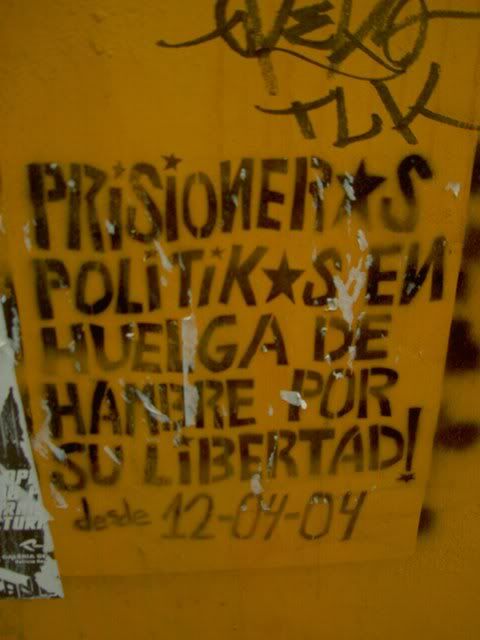 political prisoners in a hunger strike for their freedom
since dec 12 2004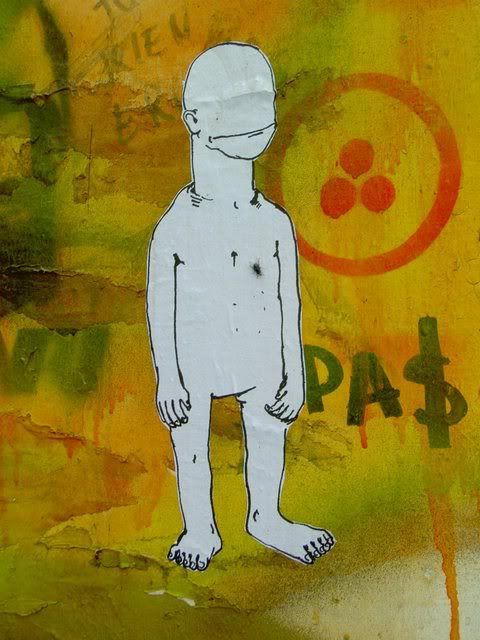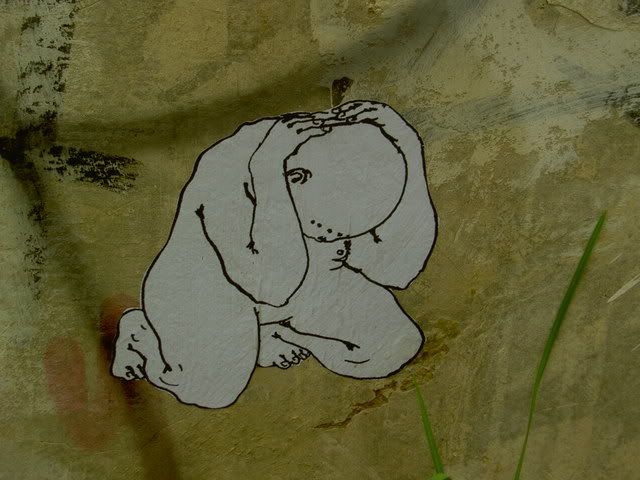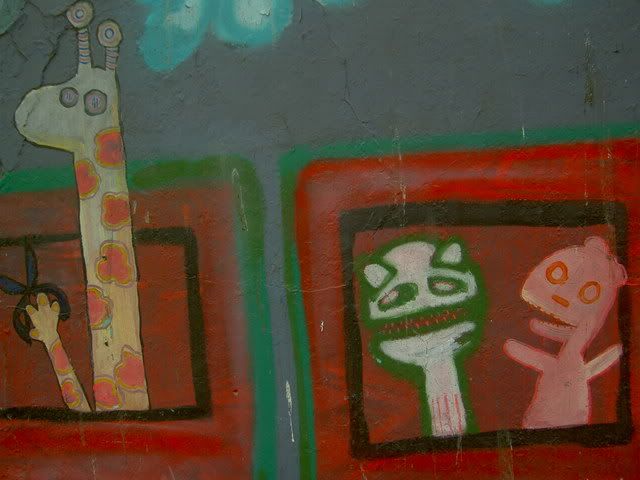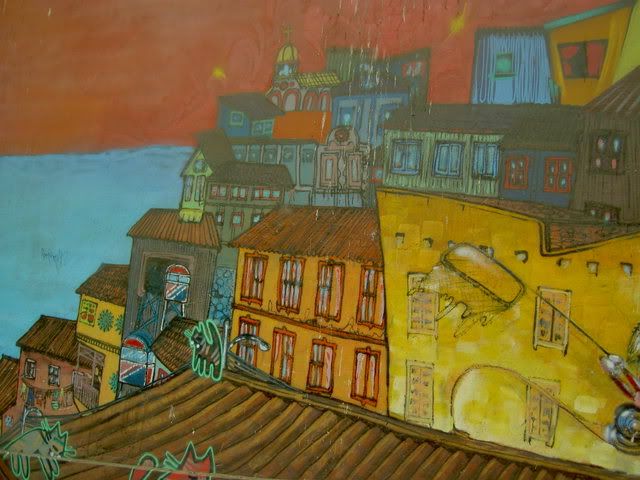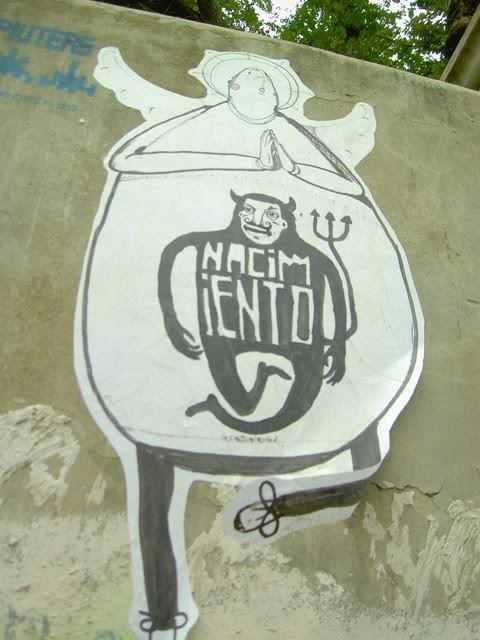 birth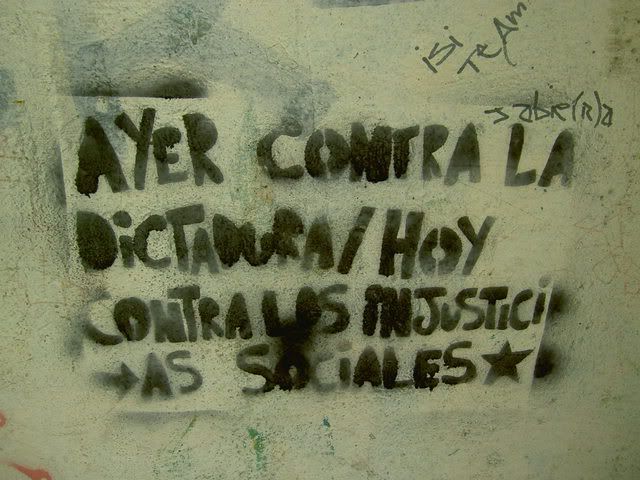 yesterday against the dictatorship, today against social injustices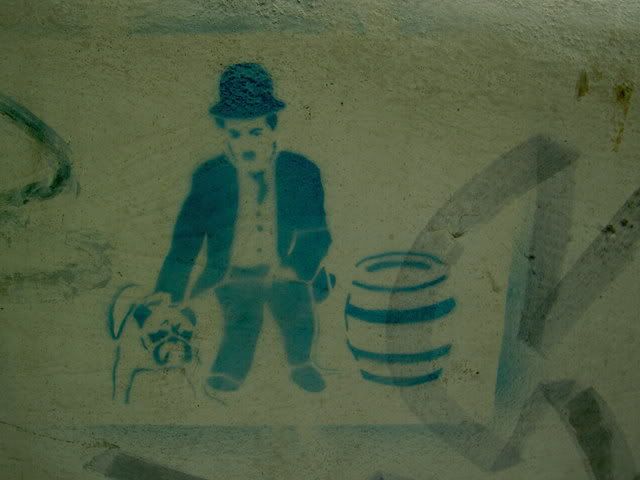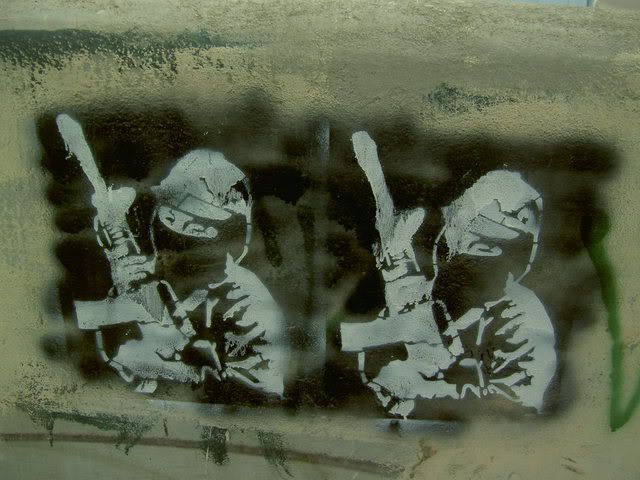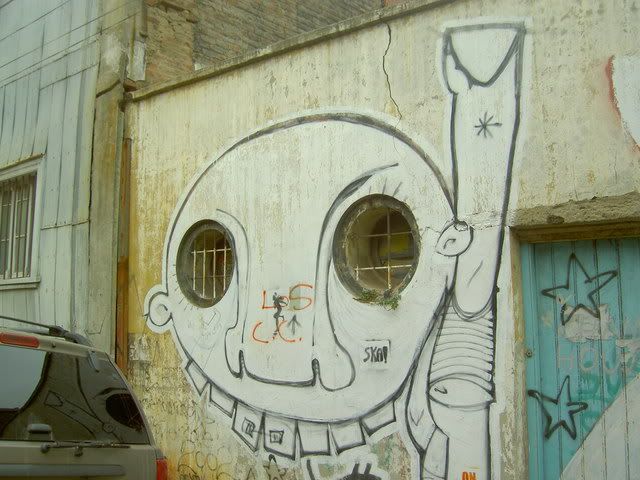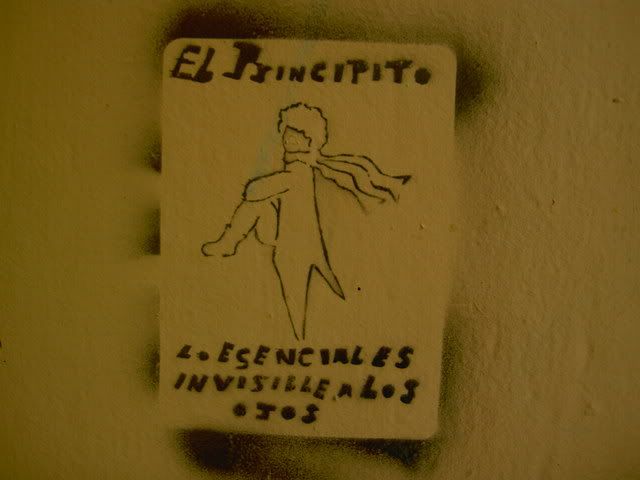 the little prince: the essential is invisible to the eyes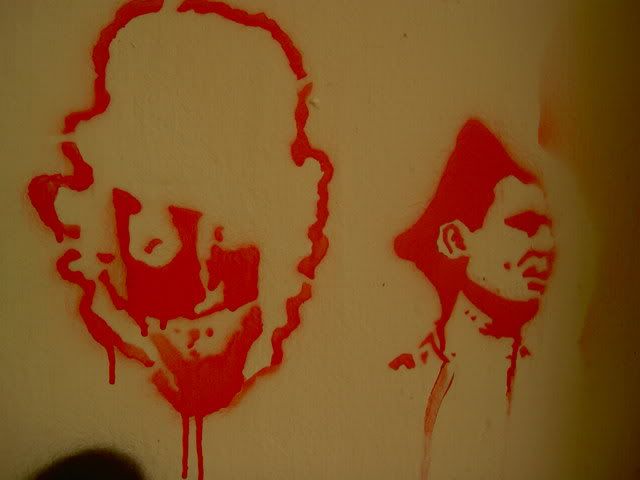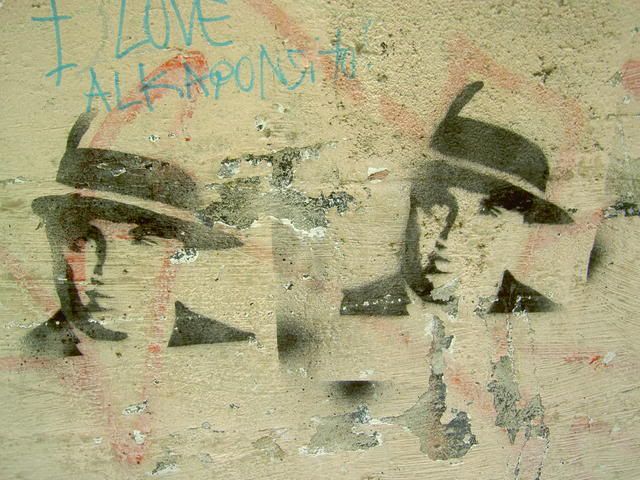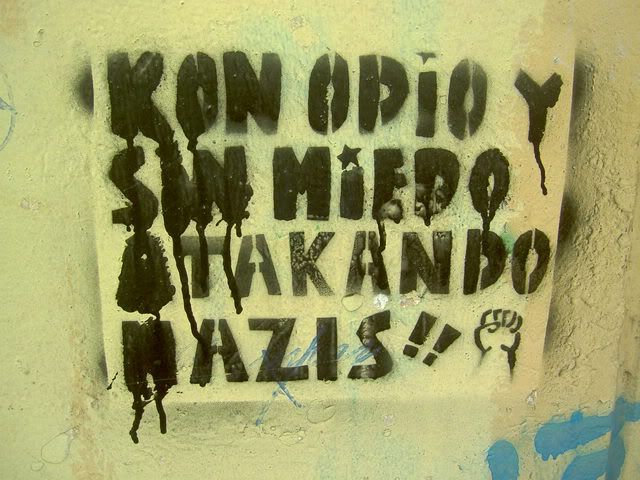 with hate and no fear, attacking nazis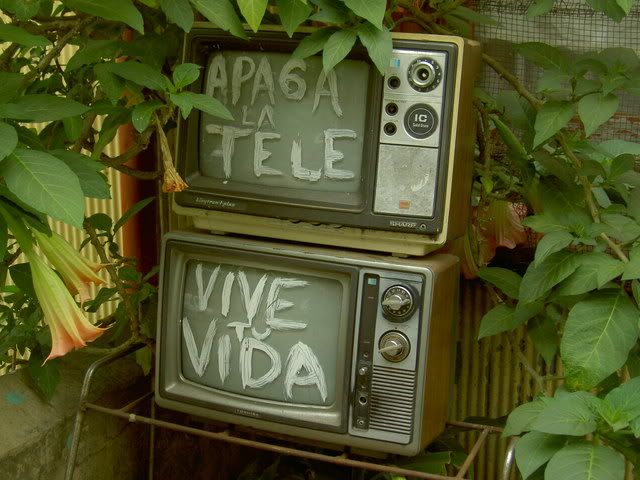 turn off the tv, live your life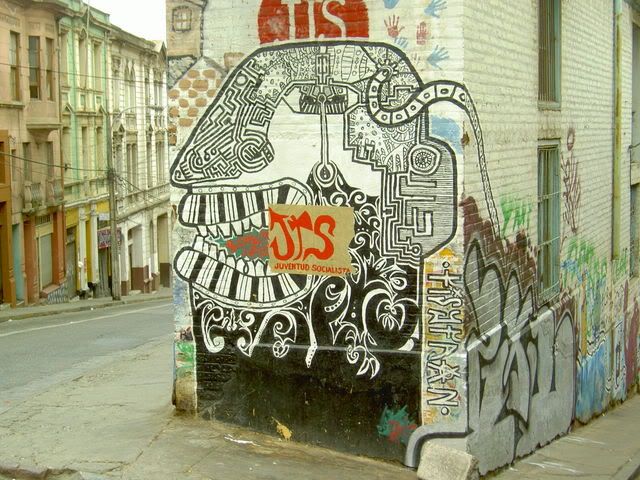 socialist youth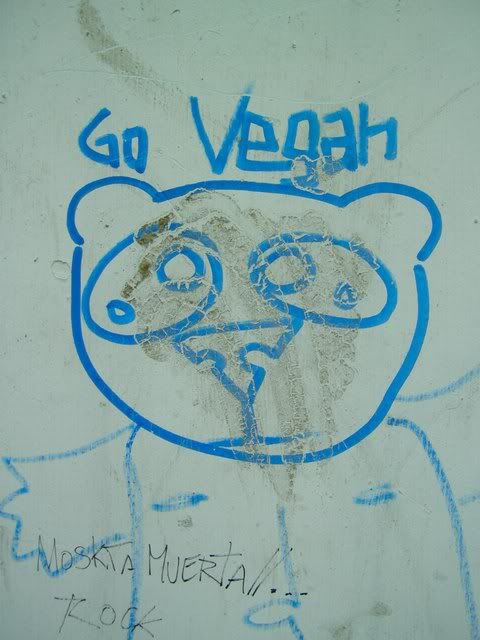 next up, santiago - ive just realized that most of the stuff i here see everyday i havent actually taken a picture of yet, so thats the plan for the weekend. hasta la pasta