Sunday, April 22, 2007
the earth moved
I woke up in the middle of the night last night thinking a bus had crashed into the offices downstairs. Luckily i was wrong and it was a just a 6.2 strength 'sismo' that shook the city for a couple of minutes. It's the first earthquake I've felt since the really random one at Mary Washington whenever that was...which is sort of surprising since I've been in a pretty active tectonic regions since september...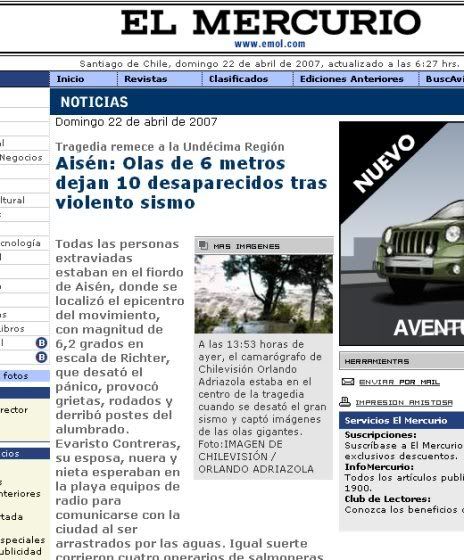 Comments:
Comment moderation has been enabled. All comments must be approved by the blog author.
Like dud are you pinochet or soemthing?
Post a Comment
<< Home