Wednesday, December 27, 2006
its got a basket, a bell, lots of things to make it look good
Riding around Santiago on my sweet new ride is a delight. The city is almost perfect for biking (a tad too much traffic, but even they are pretty considerate) moslty flat, smooth roads, lots of other bikes around, and bright clear weather...So far settling in has been going pretty well, I managed to get an apartmentin 2 days, in a nice enough area close to the main drag of the providencia neighborhood living with a 50something chilean man and a french engineering student. Santiago has a lot to offer, and the city seems really happening, a pleasant mix of New York Paris and Richmond. Although its more expensive than any other South American city (that I´ve visited) its still pretty afordable coming from the US, with $2 sandwiches and $1 coffee. Chilean spanish is a bit tricky though, faster, less articulated, with a thick accent and lots of slang, a week or so more and I´ll be able to understand a bit better hopefully...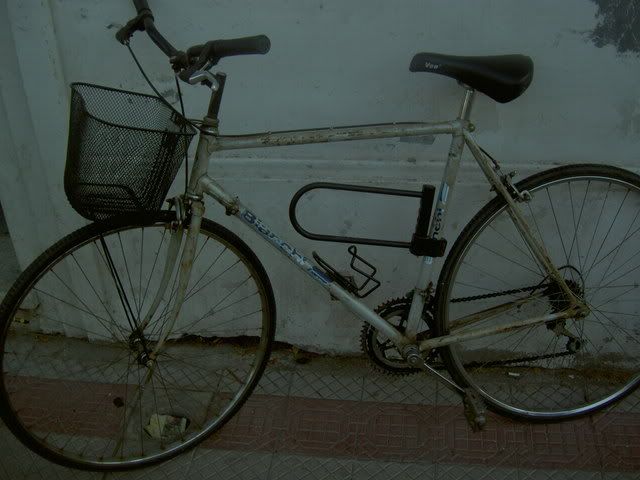 my bike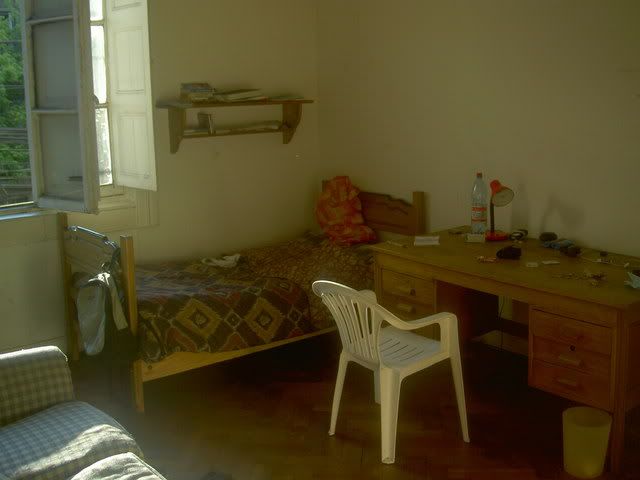 my room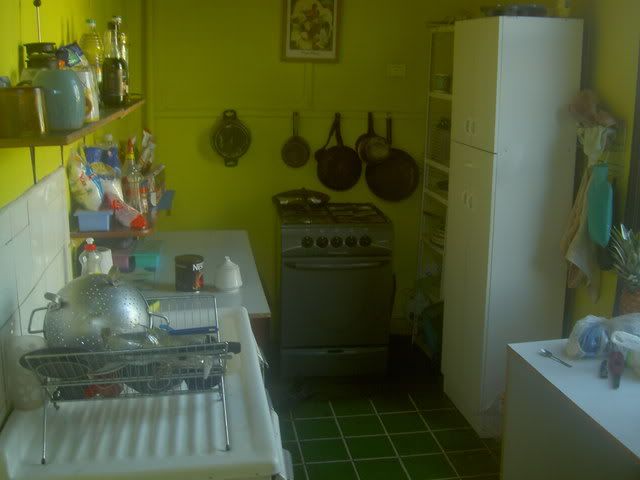 the kitchen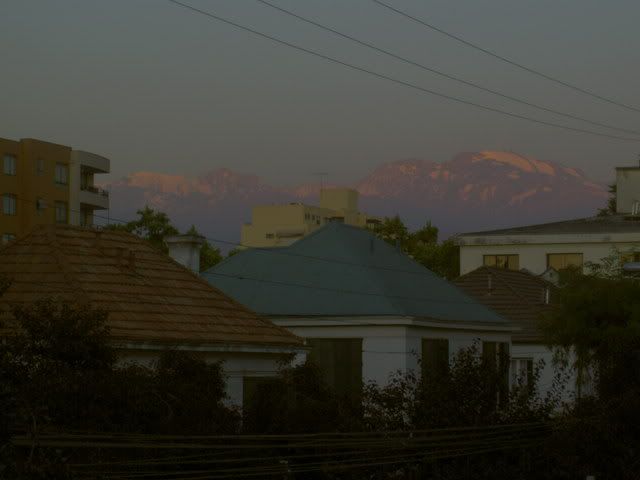 the kitchen
the adress:
nestor aracena 615
providencia, santiago
chile
look how bare theose walls are! send me some shit to cover them up!
Comments:
Hi Jacob
Happy New Year. Good to see what we´ll be doing in the next couple of weeks!
Enjoy being settled in Santiago and good luck at Amnesty.
For everyone else, we met Jacob at language school in Quito and then bumped into him again in the Galapagos, Lima, Ica and Cusco.
Can you tell me the 4 bigger firework displays?
Cheers Gav
Post a Comment
<< Home