Tuesday, November 21, 2006
and we sailed, the 7 seas
in a boat called el poseidon: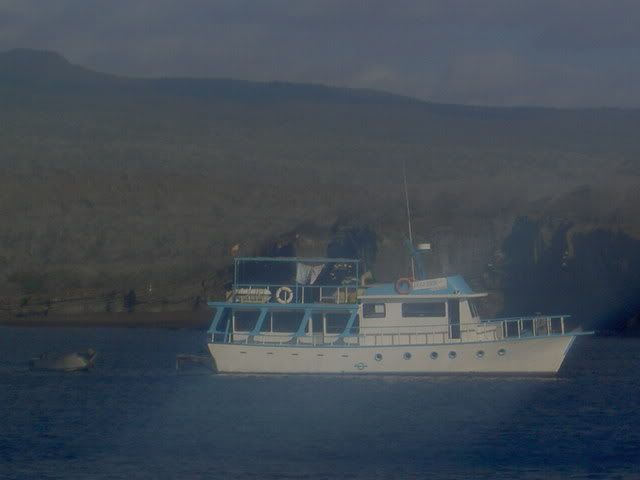 stopping at 12 or so of the craziest looking islands on earth, las islas galapagos: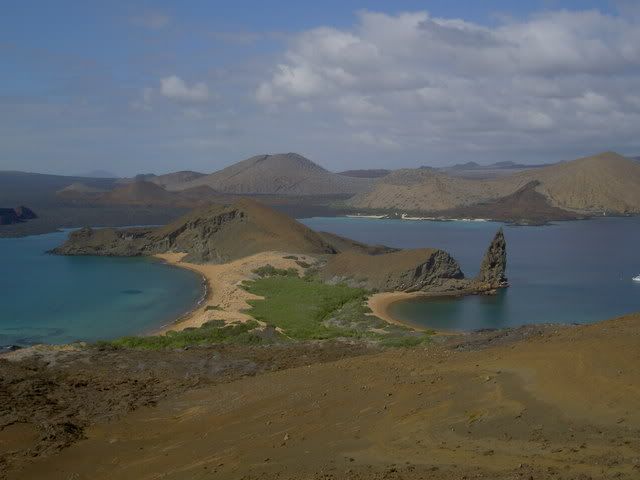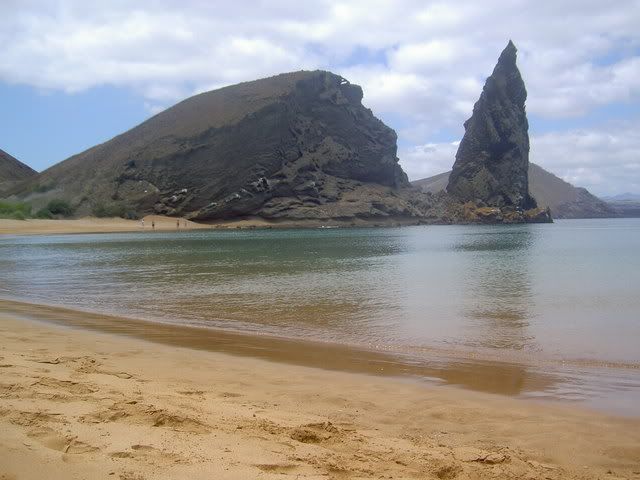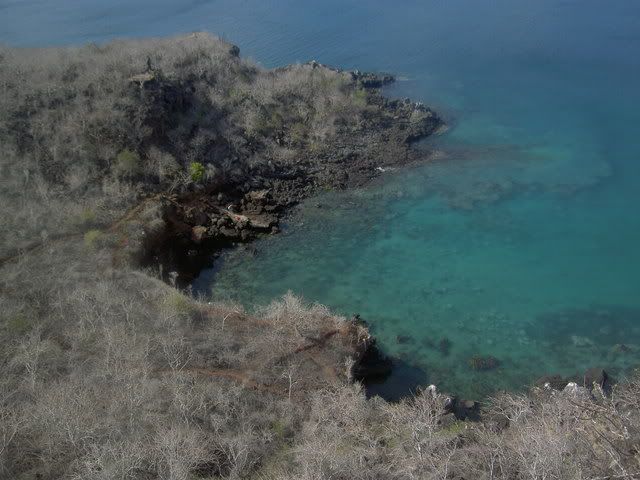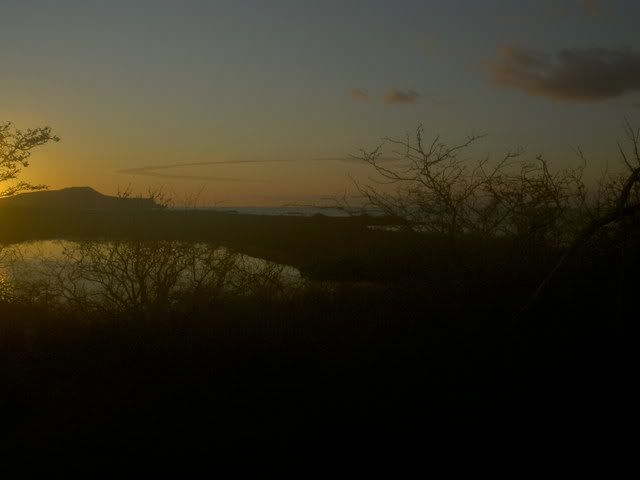 we went ashore to look for animals, and our naturalist guide john explained all sorts of facts about them, it felt like living on the discovery channel. we spent a lot of time snorkelling also, my new 4th favorite sport...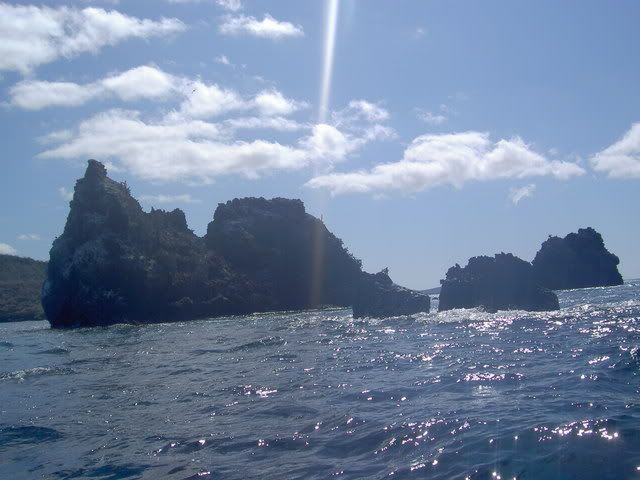 coruna del diablo, really strong currents, but tons of fish for snortkeling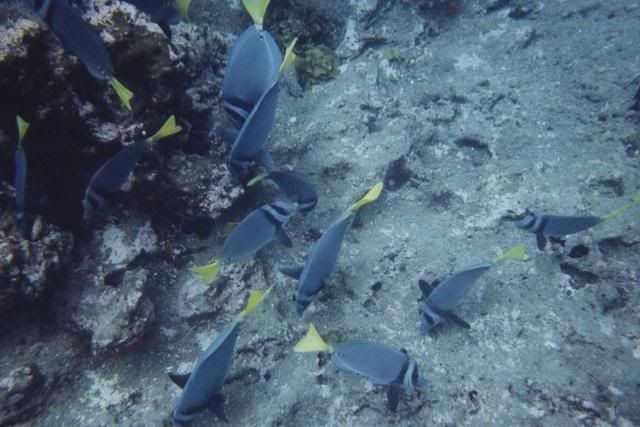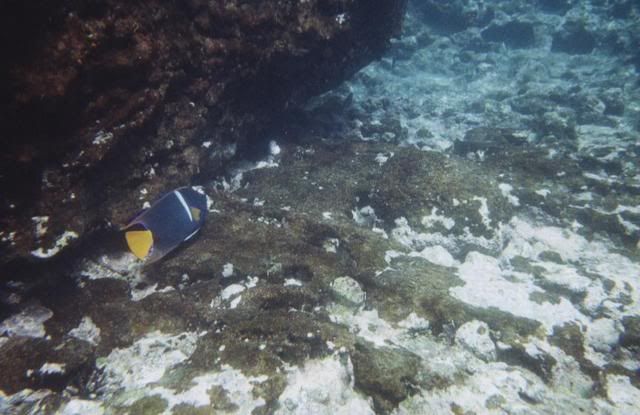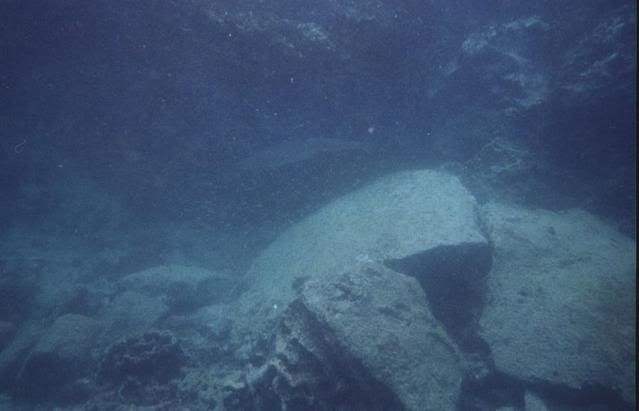 shark!!!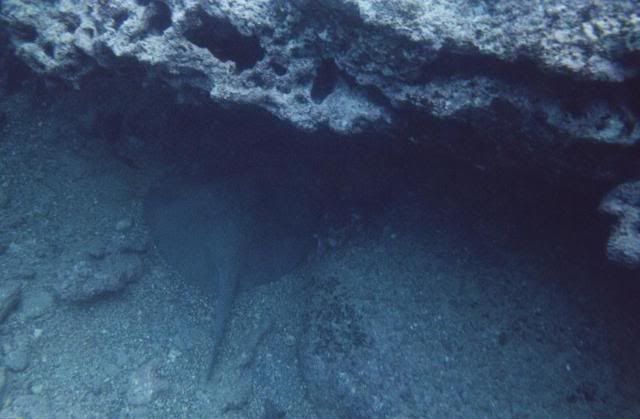 sting ray!!!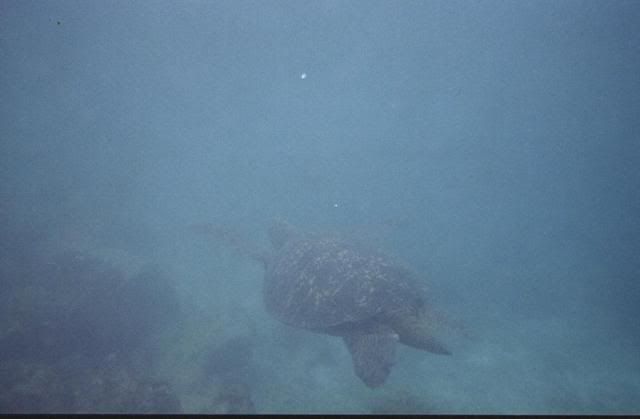 fact: sea turtles sleep underwater, they can stay under for 6 hours without air



fact: giant tortoises never stop growing up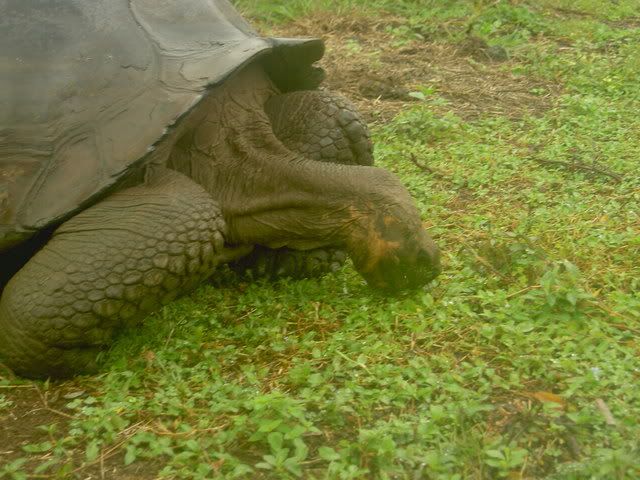 fact: when a giant tortoise egg is hatched the sex isnt predetermined, it is based on hormones released as it develops, in the cold more female hormones are released and more male ones in the hot...so, all the boy giant tortoises have their birthday parties in the summer, and the girls in the winter, or something.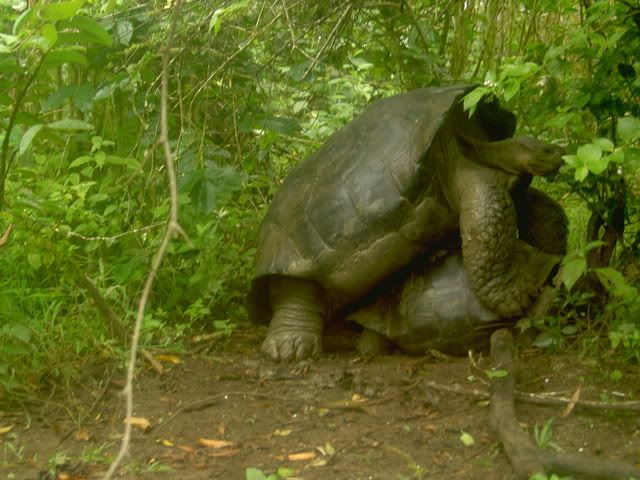 doin it and doin it and doin it wow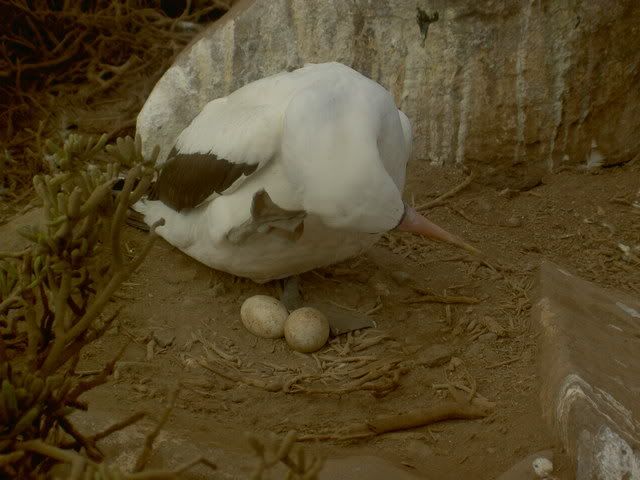 fact: boobies lay 2 eggs per season, but usually on one survives. if the chick leaves the nest the mother no longer feeds it, so the two chicks start doing some sumo type wrestling and usually the stronger one pushes the weaker one out, so it starves to death. good think we're not boobies, huh josh?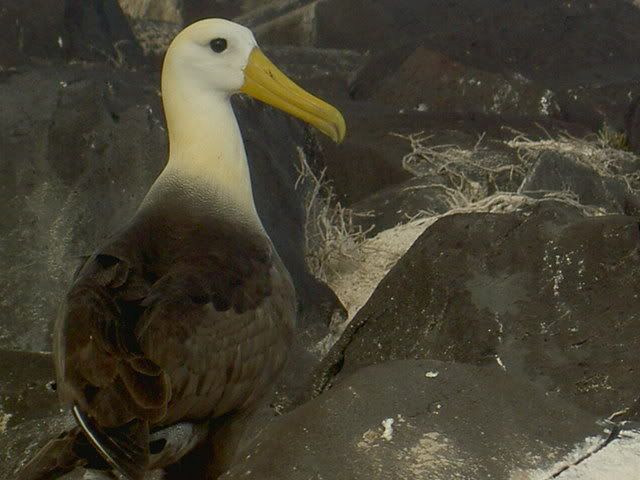 fact: an albatross wil fly all the way to peru like its no big deal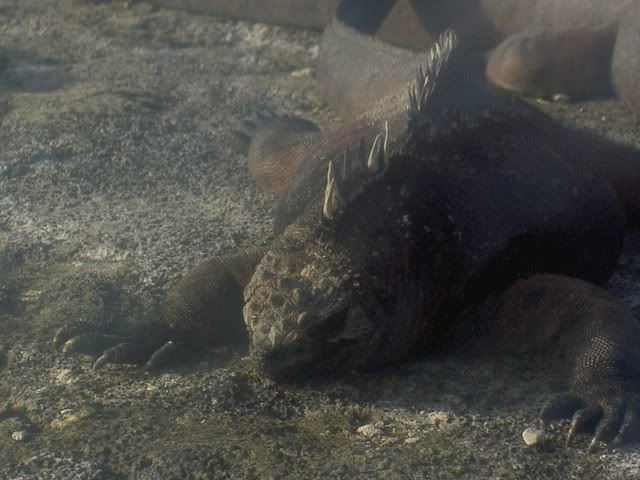 fact: marine iguanas eat seaweed, but they cant digest it, so they sit on the rocks using their bodies as little ovens to heat up the food and then they can digest it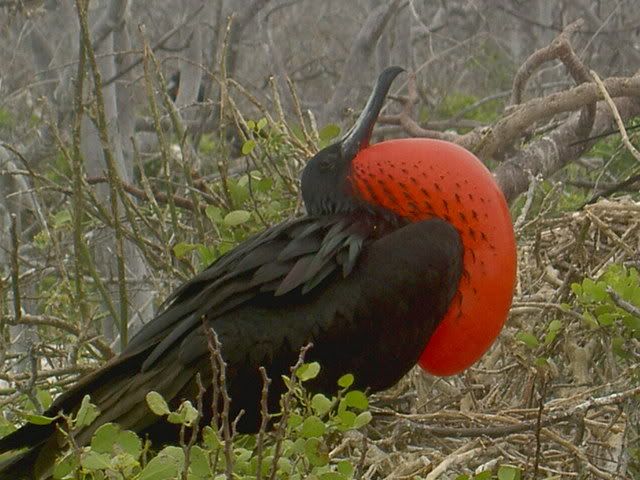 fact: frigate birds dont fish, they just steal from the boobies. males inflate the red pouch on their necks to attract females during mating season...the males with the best nesting positions win.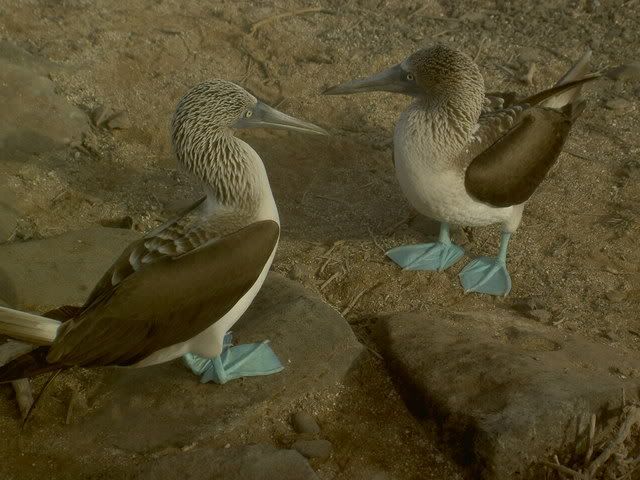 fact: blue footed boobies are super proud of their blue feet (duh) so they do a little dance before mating to show them off.


MORE PHOTOS HERE


so, galapagos is pretty crazy, luckily it seems like its being well preserved. the majority of the islands are out of bounds to all but scientists (who have to dress up like charles darwin to get in)...hopefully it doesnt become a caribean style cruise destination...as all those trampeling human feet wouldnt be the best thing ever. i recomend kurt vonnegut's guide to the galapagos for 1) basic factual information about animals and 2) more factual observations about the mayhem being caused by humans and our big brains.
Labels: blue footed boobies, galapagos, turtles